All in our industry agree the best projects involve designers, builders and owners sitting elbow-to-elbow to find great solutions. Owners move away from the contentious era of wrangling with low-bidders, and industry leaders promote a range of collaborative delivery methods. The Design Build Institute of America is the prevailing voice, which is why Clark/Sullivan regularly enrolls leaders in DBIA certification training and the course work to gain accreditation.
We looked forward to hearing Project Manager Pelin Eldelek's reaction to DBIA certification training. She has worked as an architect and spent a decade estimating and managing lease-leaseback and construction management at risk projects.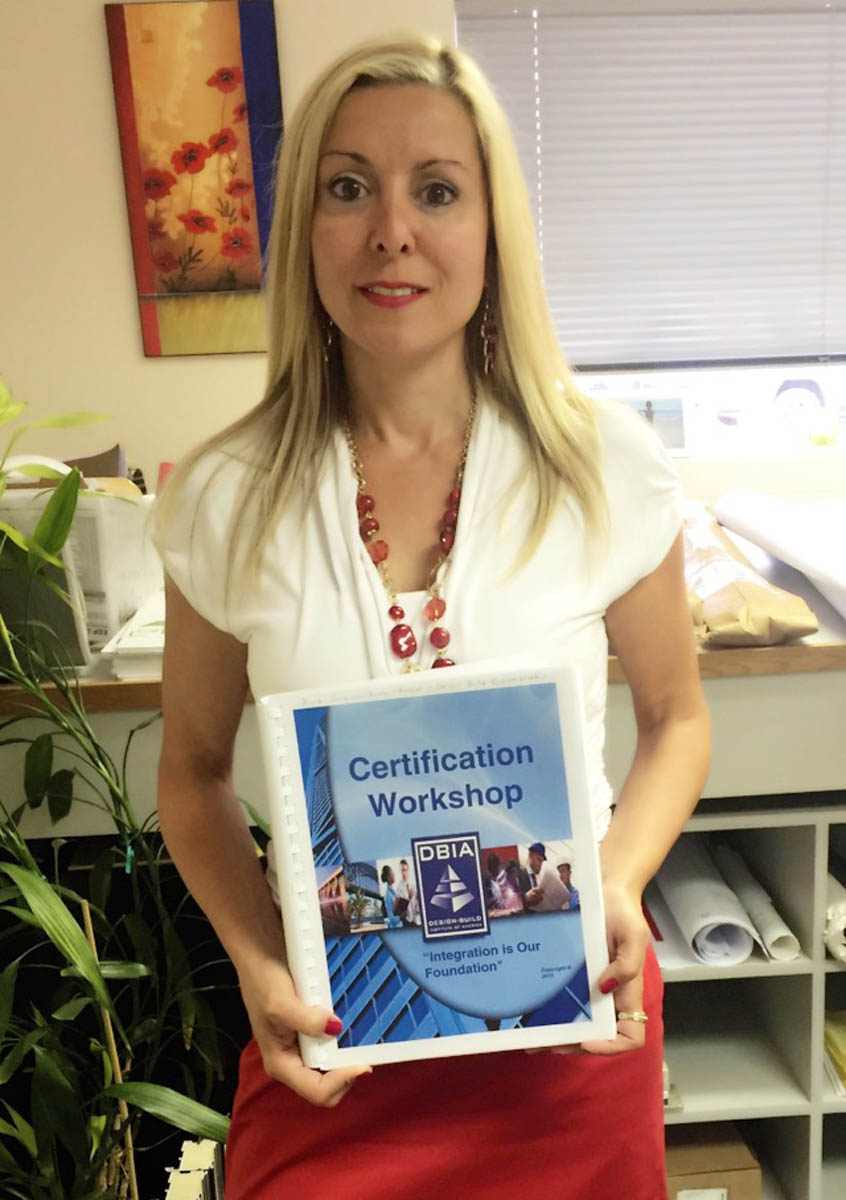 How can DBIA accreditation make you a better leader?
The DBIA principles are the same as lease-leaseback and construction management at risk. What DBIA does better is rally leaders to follow nationally recognized criteria, which is focused on collaboration between owner, architect and contractor. I can say from experience that principles emphasized by DBIA absolutely lead to respectful and productive teams. I had already embraced with DBIA concepts in my career. The goal for getting DBIA after my name is so others in the industry easily identify with my professional perspective.
What did you find most useful from your training?
I was fascinated by the legal coursework, which was presented by an attorney. We divided into groups to work on the case studies and presented our outcome to the class. As an industry we feel awkward talking about litigation, but DBIA presents a strong overview for avoiding litigation.
How many people were at the training and how long did it last?
There were 16 from all over the USA including Hawaii to New Jersey. Most of the attendees were project managers. We had a couple owners, architects and estimators.
Would you recommend others getting DBIA training?
There is a trend for more public agencies to use design-build delivery. The general public finds the other collaborative delivery methods to be confusing. DBIA has done an excellent job of setting design-build standards that are universally understood and accepted. The training is comprehensive and effective, so I highly recommend it to all project leaders.
To learn more about the Design Build Institute of America, visit www.dbia.org.