Overwhelming relief. That's what we felt when we delivered the $2.7 Million Emergency airport construction project in seven weeks to Reno Tahoe Airport as promised.
We all worried we wouldn't make the date. Volaris promised to bring its airline services to Reno if the airport could prepare facilities to accept international travelers from Guadalajara, Mexico starting on December 16. Resuming international flights has been a major priority for the airport and advocates for northern Nevada's economy.
Our Project Superintendent Bob Foster did an excellent job with the schedule. He had to build a schedule with zero room for error. There were so many potentials for error: having to repeat a scope of work, delay in the arrival of equipment, delay in an inspection, and the list goes on.
The project constraints were also daunting. We had to meet Standards of U.S. Customers & Border Protection Guidelines for a Federal Inspection Services Building. The abbreviated schedule meant much of the design had to be captured in references to a 500-page U.S. Customers & Border design guide, which the project team all had to embrace quickly. It took rapid-fire collaboration and long hours among the leadership team to deliver on the promise.
Procurement was my first priority. I studied design and standards room by room and identified and ordered long lead items. Our procurement ran parallel to ongoing design activities. All on the team went above and beyond to make sure we hit every target. For example, the owner of Anchor Door and Hardware, David Knickerbocker, drove to Hayward, CA to pick up items needed to keep the team on track.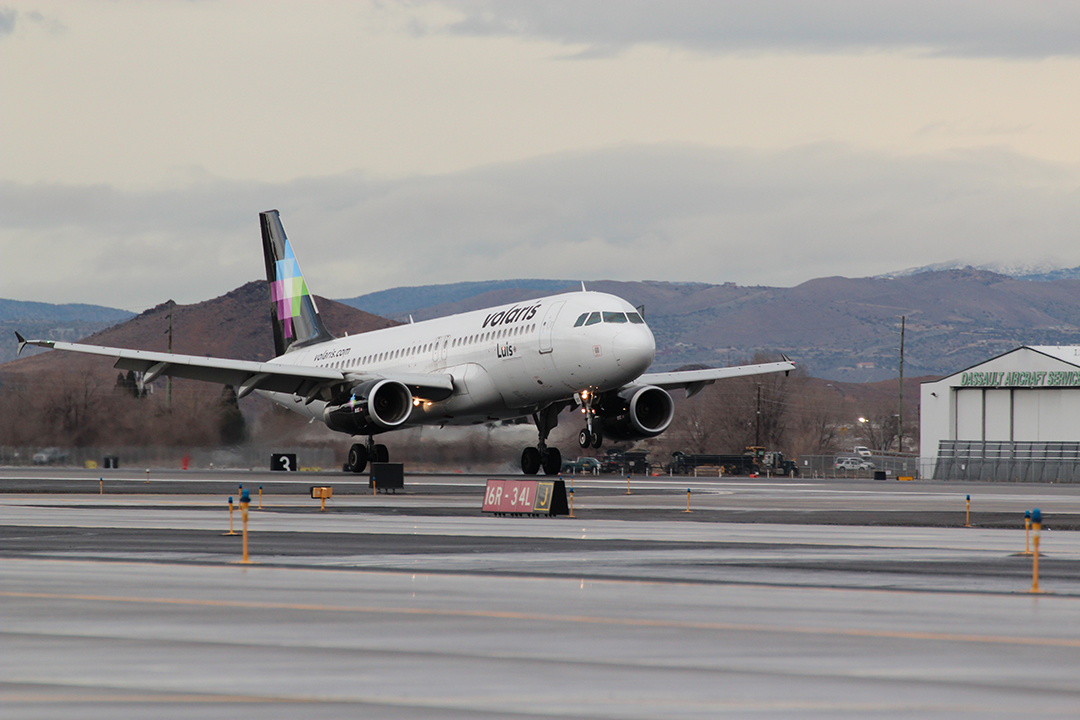 Emergency Construction Management At Risk delivery allowed us to work with the Reno Tahoe Airport to pick an A Team of subcontractors: Intermountain Electric, Savage and Son Plumbing, Mt Rose Heating & Air, Stitser Drywall, ABC Fire and more.
We all understood how important an international point of entry was to our community, but the enthusiasm of the Airport amplified our commitment. We would see Gary throughout the day in his suit. After 5 pm, he changed into jeans and joined us onsite, providing all kinds of support.
People from U.S. Customers & Border Protection were amazed when we pulled it off. They said this size international point of entry projects typically take six months. They also praised the quality of workmanship as being superior to other projects they inspect.
The leaders at our Airport have great pride in their facility expansion and improvement efforts in recent years. We have a beautiful airport. Airport leaders have a passion for delivering excellent construction projects. Before this emergency project, I led another airport construction Management at Risk program for Reno Tahoe International. It was also a model for teamwork and collaboration. When everybody has the same commitment to excellence, it's amazing what we can get done.