"We're building a Sky Room for the 21st century," said David B. Walker, Nevada Museum of Art CEO, at the kick-off celebration. The $5.5 million NMA Sky Room will become the region's premier venue for programs, social and business gatherings, and private special events. We're bringing back a cherished piece of Reno history: a vibrant new version of the beloved Sky Room that once stood atop the elegant Mapes Hotel in downtown Reno," Walker said.
Architect Will Bruder designed the expansion of the space, known as the Fred W. Smith Penthouse. "Bruder's inspired new rooftop design will enhance the Museum reputation for innovation, and for being the home of internationally-recognized exhibitions, educational programs, and organizational philosophy," Walker said.
Bruder is putting his vision into the hands of Project Manager Doris Kelly and Superintendent Bob Foster. Bruder and Clark/Sullivan delivered the original, award-winning NMA building in 2003 and the remodel and expansion of the E. L. Cord Museum School at the NMA in the fall of 2014.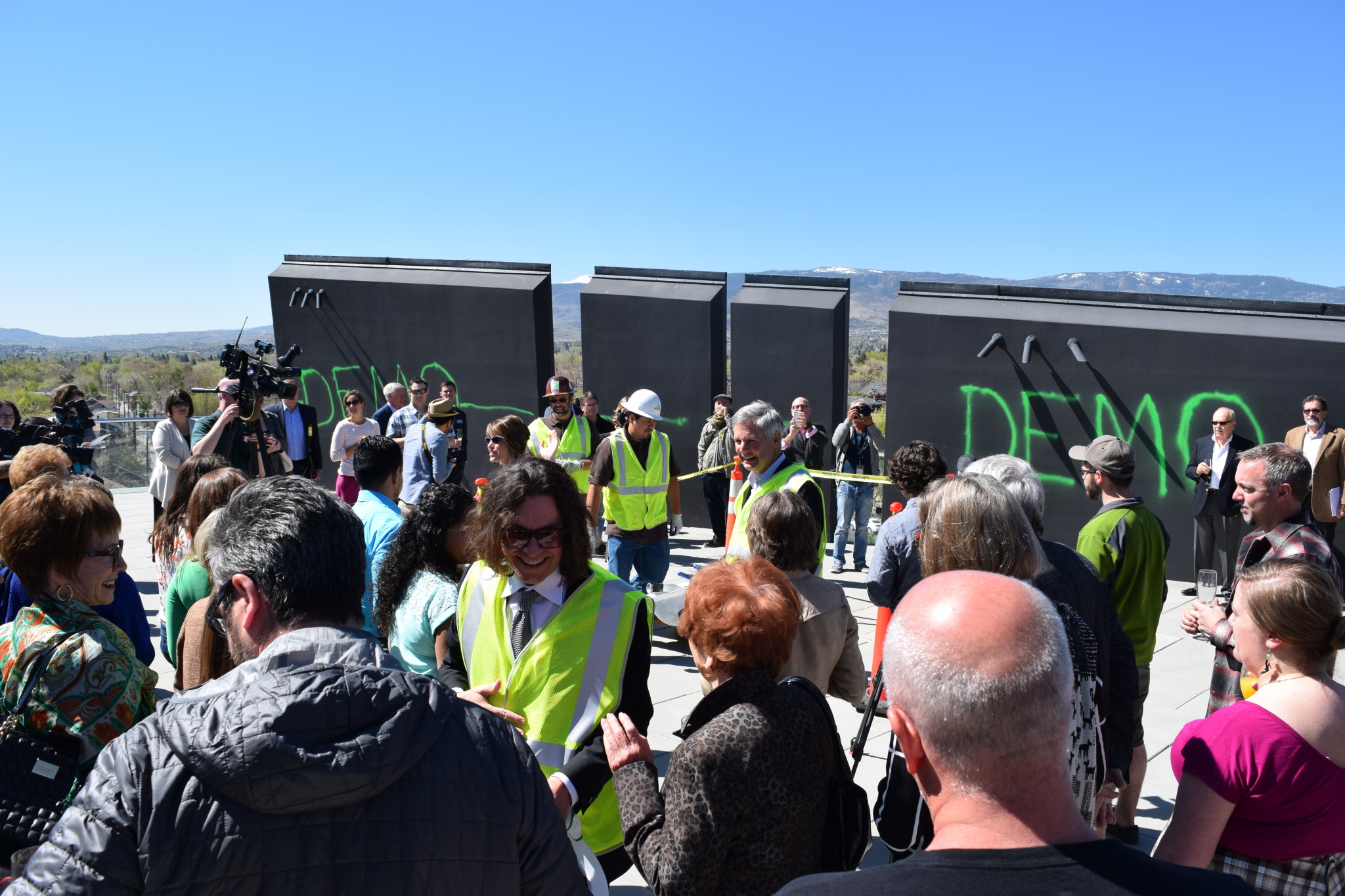 The expansion includes a 4,800 square-foot Nightingale Sky Room featuring a banquet kitchen and retractable floor-to-ceiling glass walls that allow for the creation of an open-air environment. The outdoor Stacie Mathewson Sky Plaza will complement the Sky Room with nearly 5,000 square feet of patio space, accentuated by glass parapets on the building that block the wind while enabling a view of the Sierras.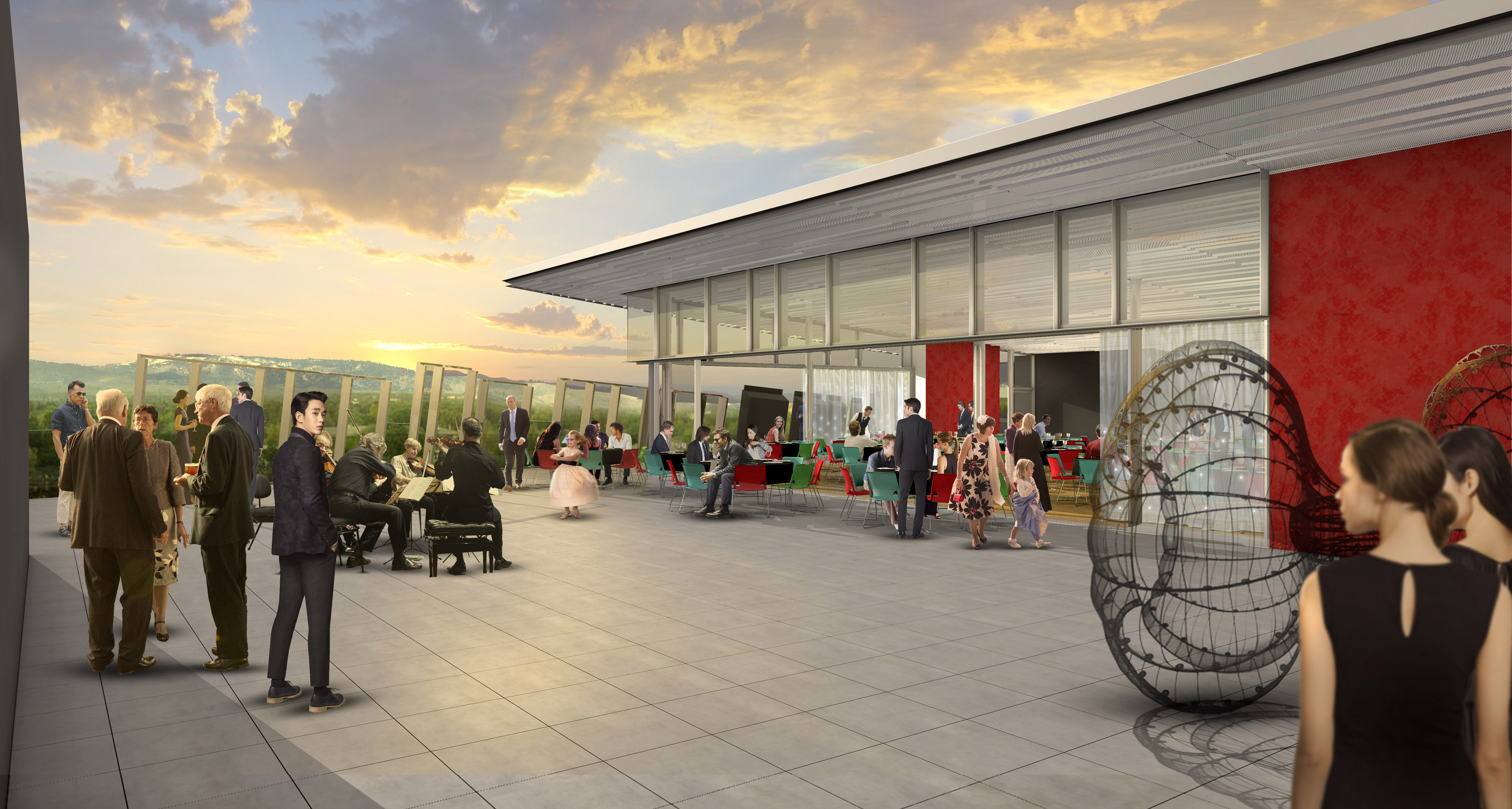 The Sky Room will have the capacity to seat 250 attendees for formal dinners, and up to 397 for concerts, parties, lectures, conferences, workshops, programs for children and other special events. The space will have state-of-the-art acoustics to flexibly accommodate a variety of meeting and music programs.