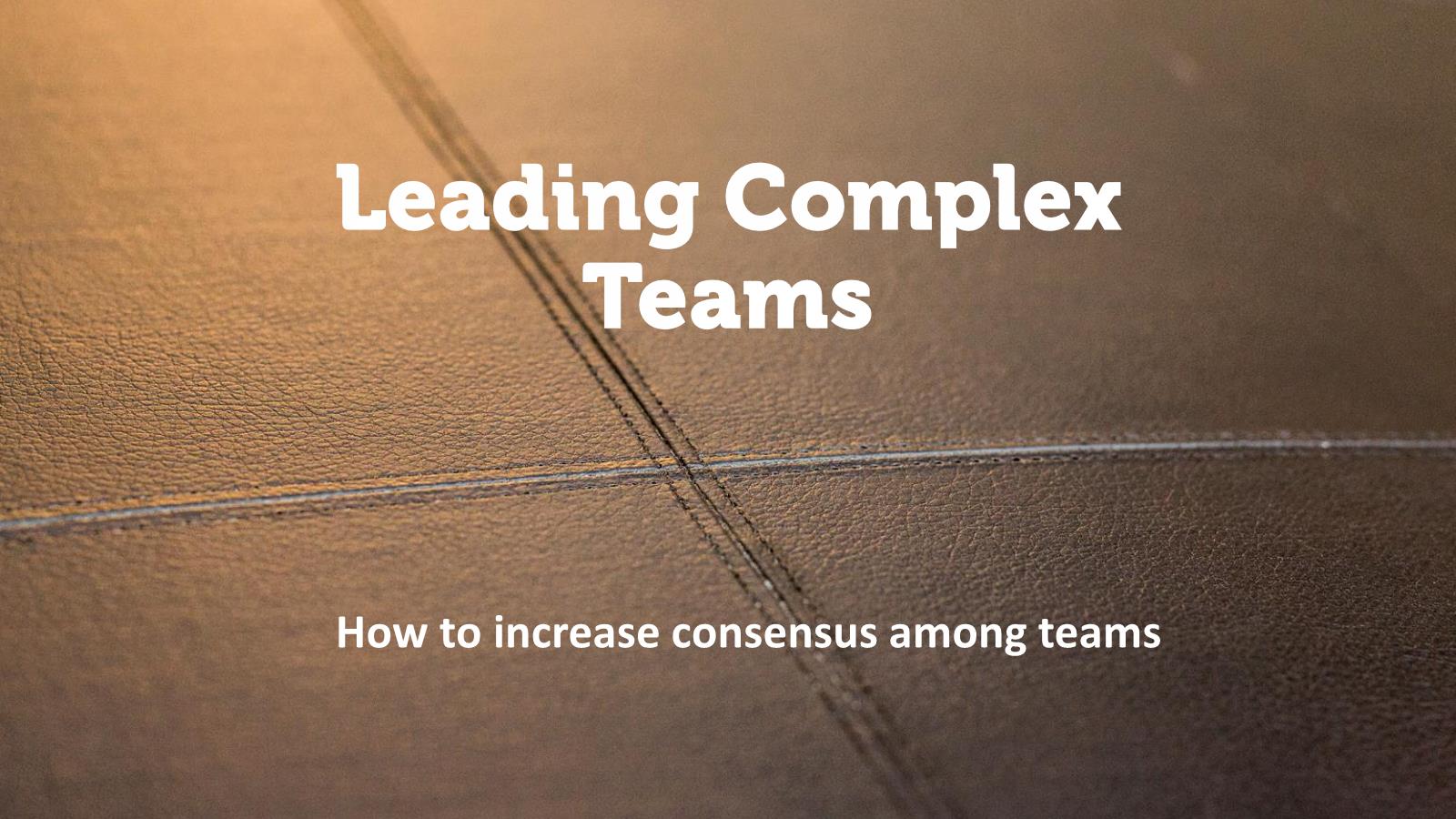 When designers, contractors and owners work elbow to elbow in pre-construction, we get our best results. When we collaborate, we increase value, simplify maintenance, and respond better to the owner's needs. The tricky part is getting everybody on the same page during those early days of a project when team members are new to each other.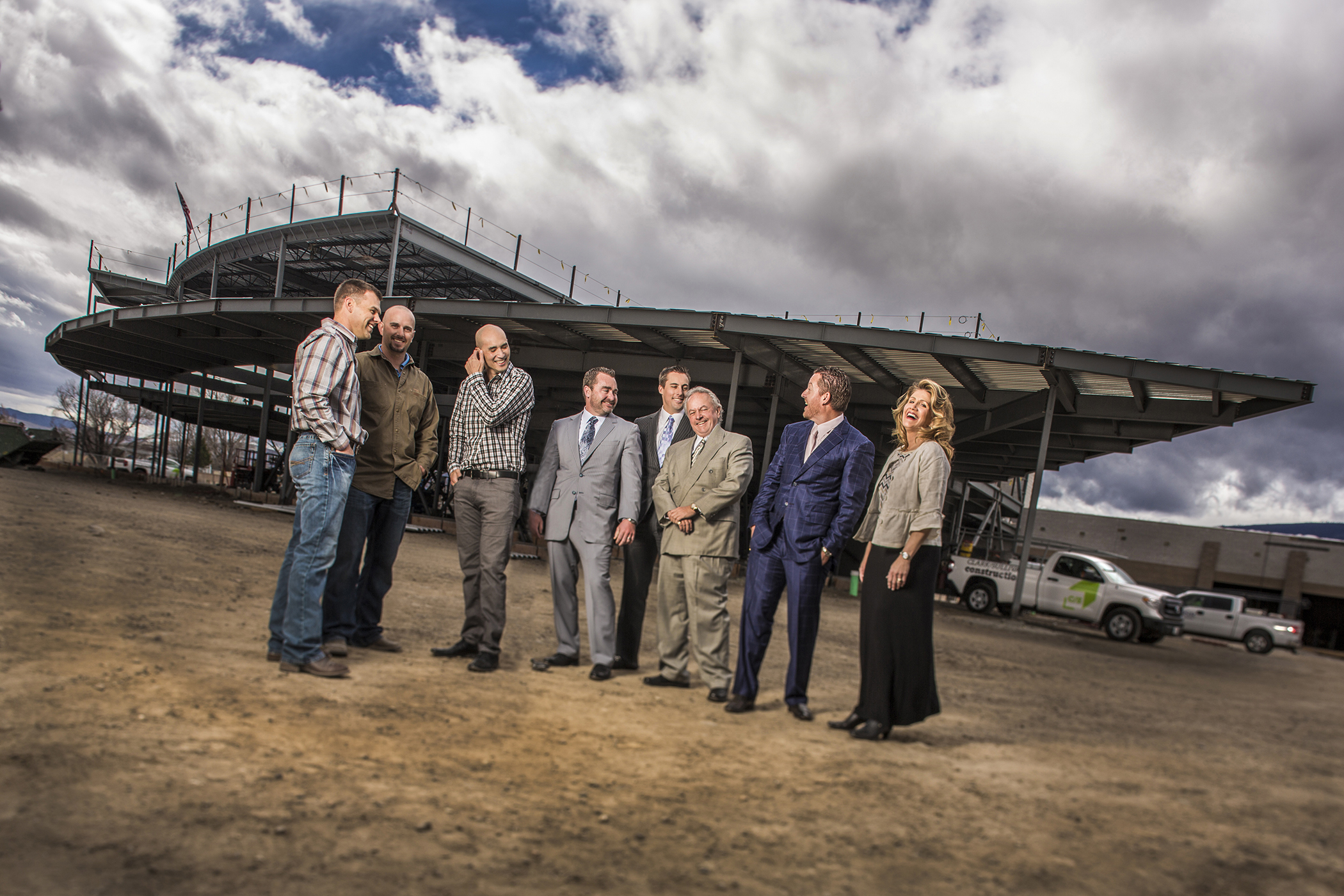 The challenge is that team members have different perspectives and priorities. Team members from the owner, designer and contractor groups all have varying levels of design and construction experience and different technology abilities. Often a team will feature new emerging professionals and veterans, and they can have different communication styles and work cultures.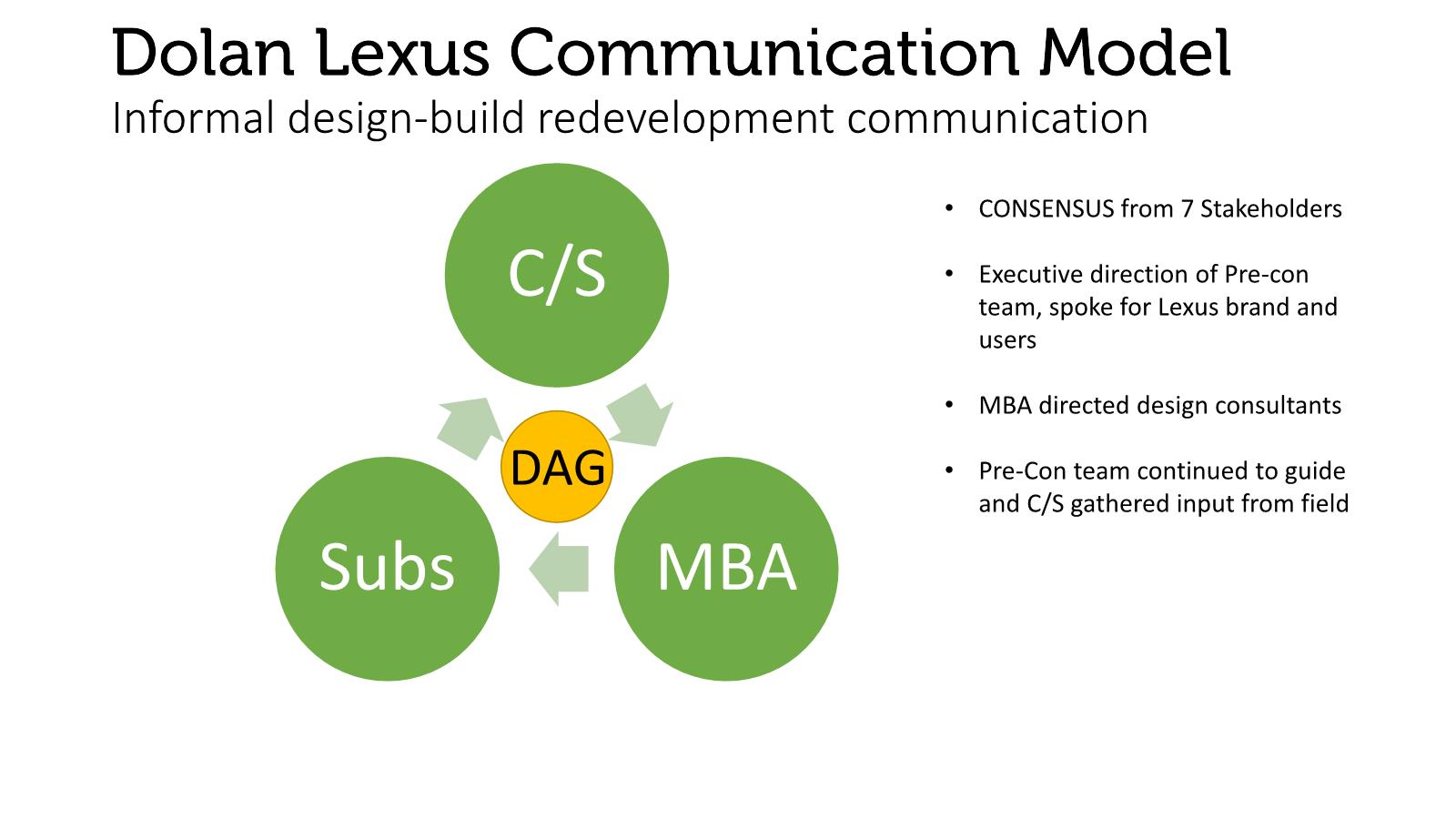 Dolan Auto Group was at the center of our informal project team. The team took a nimble approach to delivering this redevelopment project. For example, Interior Designer Karen Buttrum of MBA might drive owner Tom Dolan around Reno looking at tile and other installations to identify materials and finishes rather than having him sort through samples and data with the whole team. Weekly project meetings were efficient, as team members moved decisions forward quickly and used the meetings for consensus.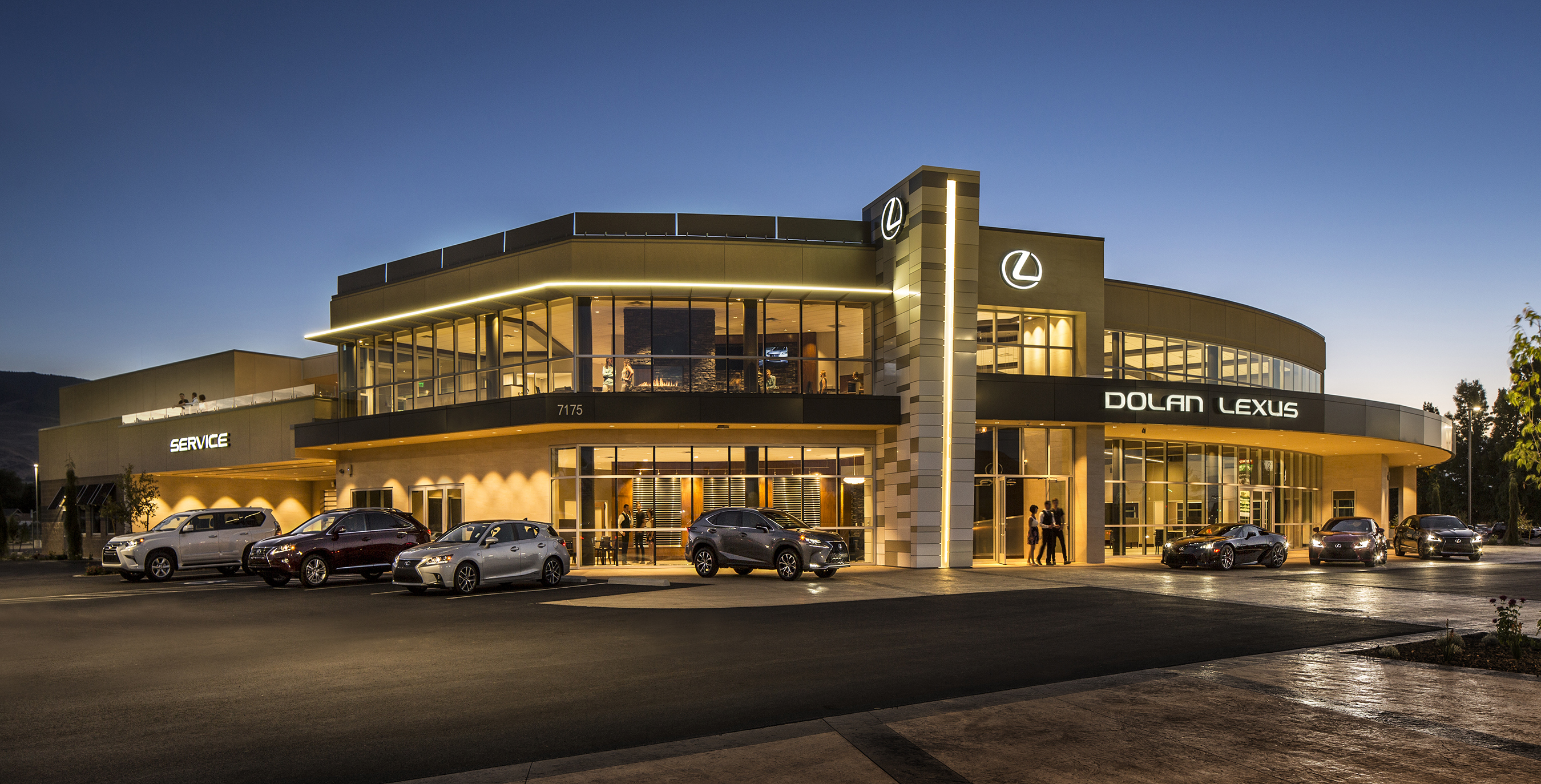 Nevertheless, Dolan Lexus was a challenging project. The $20 million job was built on a 10-month schedule. It has advanced communication and automotive service technology. Thanks to MBA, it is architecturally stunning and has finishes consistent with the luxury brand. Our team also sought the greatest participation of local subcontractors, vendors and designers. I am grateful to have helped lead a project where the owner maximized the economic benefit to the community, and consider myself lucky to have worked with the Dolan family.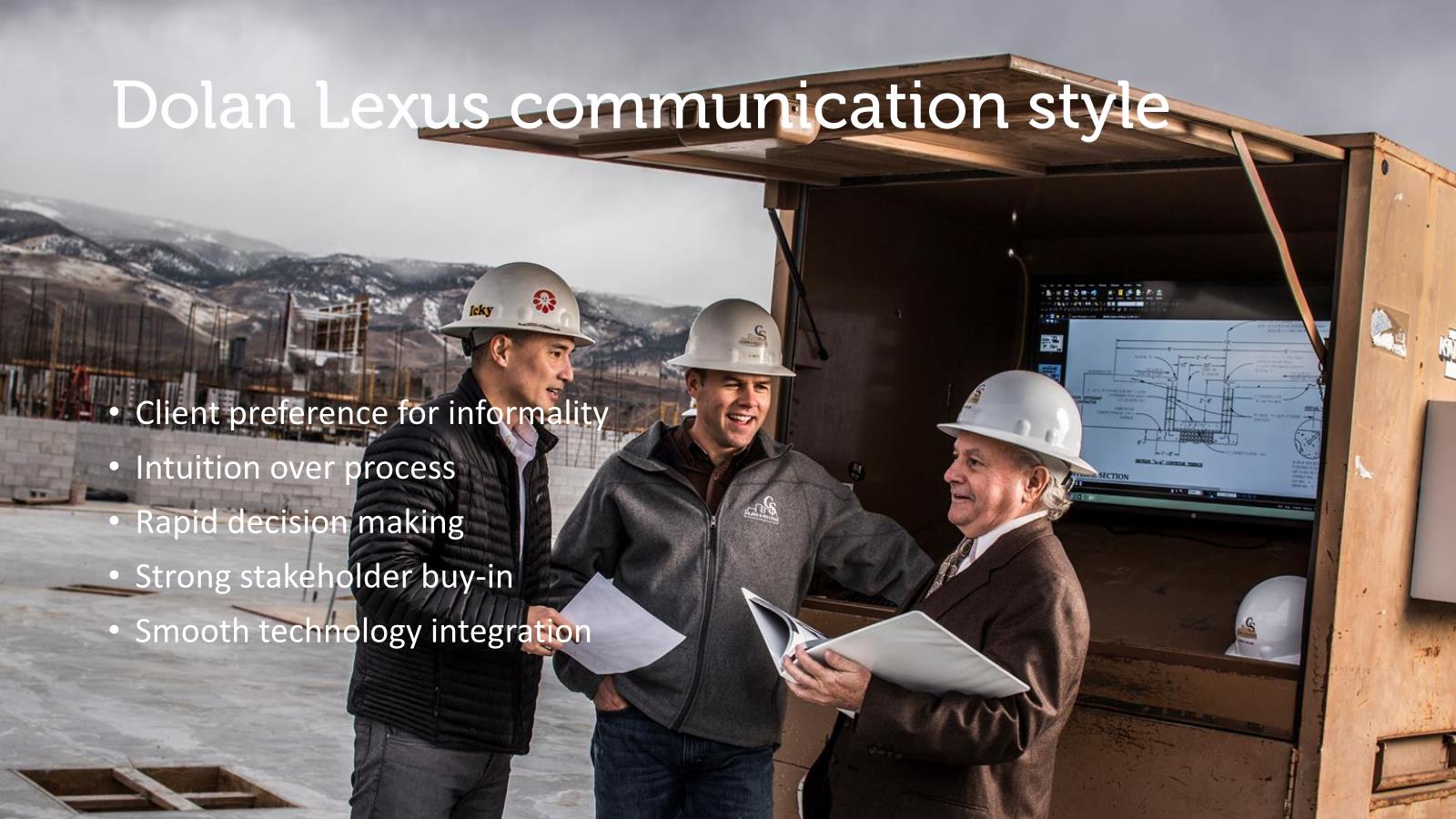 Tom Dolan wanted to have fun during the process of delivering his new dealership, which we welcomed. The design and construction team collaborated with PDF and autocad file sharing and used a field portal, so all involved had the most current data at their fingertips. A job site conference room 60″ LCD screen made it easy to share information with the owner and navigate drawings seamlessly. These technologies accelerated decision making.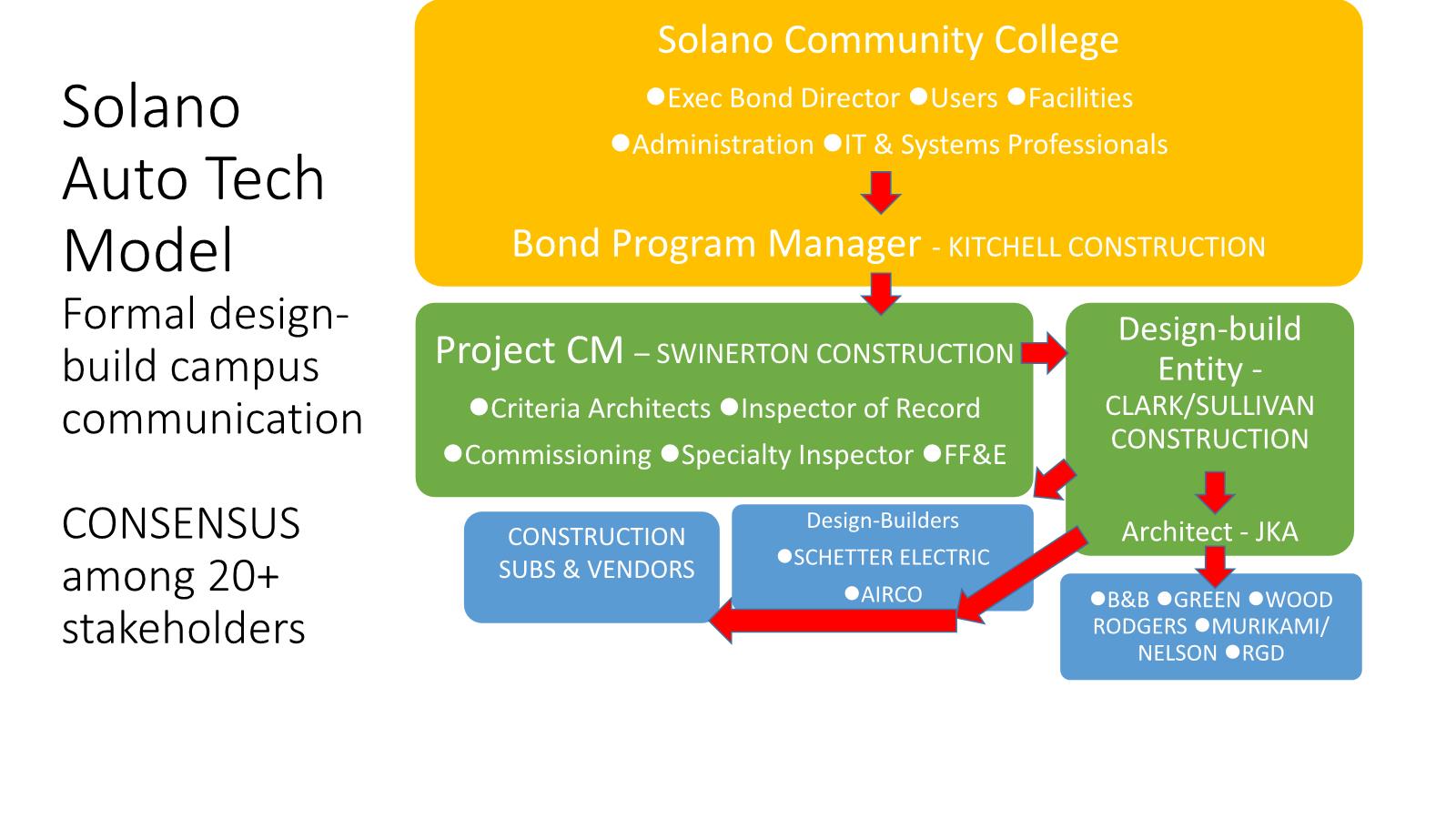 Relaxed teams can work well, but with many stakeholders, you need a different set of best practices. For Solano Auto Tech, time was allotted for many stakeholders to share their their needs. Longer team meetings are the norm. The first team partnering session was helpful in increasing our rapport and respect. I wish we had done it earlier in the project.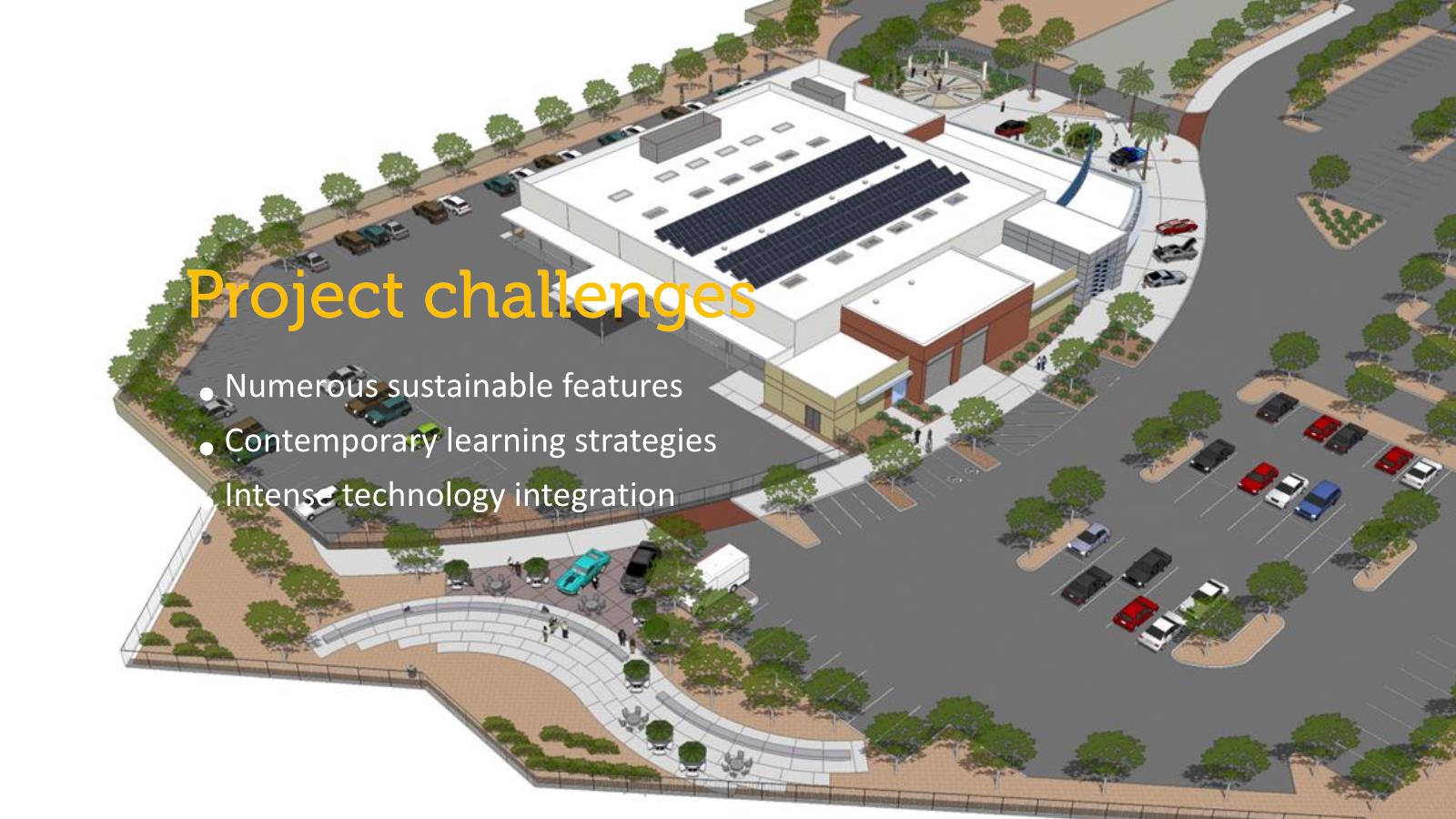 It's a real privilege to help lead this auto-tech center, because it will give the Vallejo community a cutting-edge facility and campus that will help to change students' lives and serve the region for decades to come. Our design team, including JKAE, Airco Mechanical and Schetter Electric did a great job of harnessing contemporary learning strategies like Go Pro technology for live streaming technology demonstrations throughout the facility.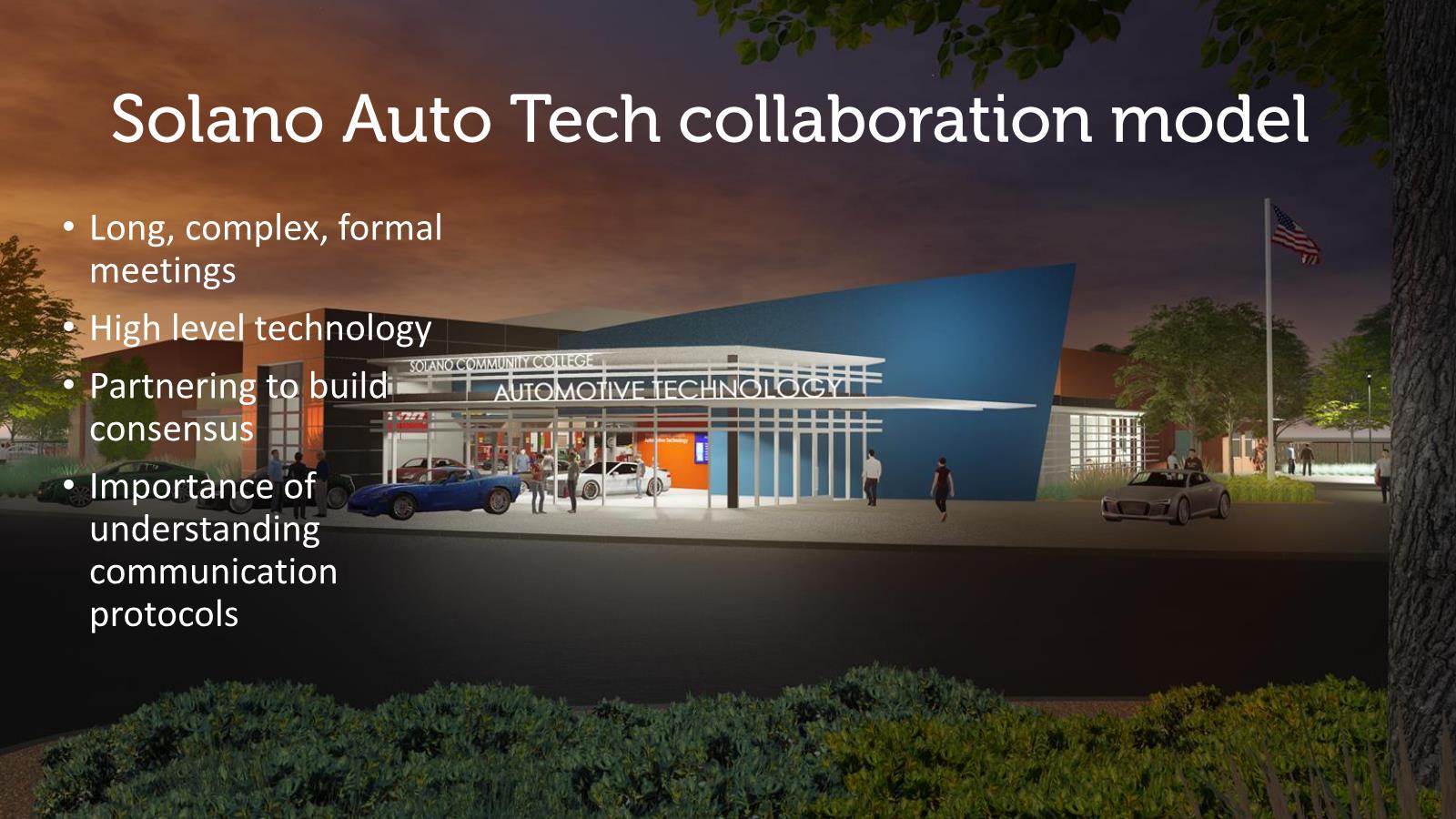 Through partnering, we gained insight about communication protocols required of each stakeholder and deepened our understanding of what was import to each. Being inclusive of all stakeholders with varying levels on industry technology takes extra time, and respecting the styles of differing ages, cultures and career expertise is paramount. At Solano Auto Tech, our efforts will pay off when we deliver an amazing learning center in August of 2017.