The team at the Sylvan Middle School Conversion job site in Citrus Heights, CA, is fast-tracking 16 key improvements while maintaining a tight schedule.
"Be flexible and nimble. You have to be able to think outside the box in order to react quickly and implement effectively. You cannot be rigid in a fluid environment such as a fast track project. " – Craig Kinsman, C/S Project Manager.
The $2.5 million additions would generally take an estimated 60-day minimum to complete, but with a strict project turnover date, the project team used the experience, diligence and motivation of his team to keep the project on track.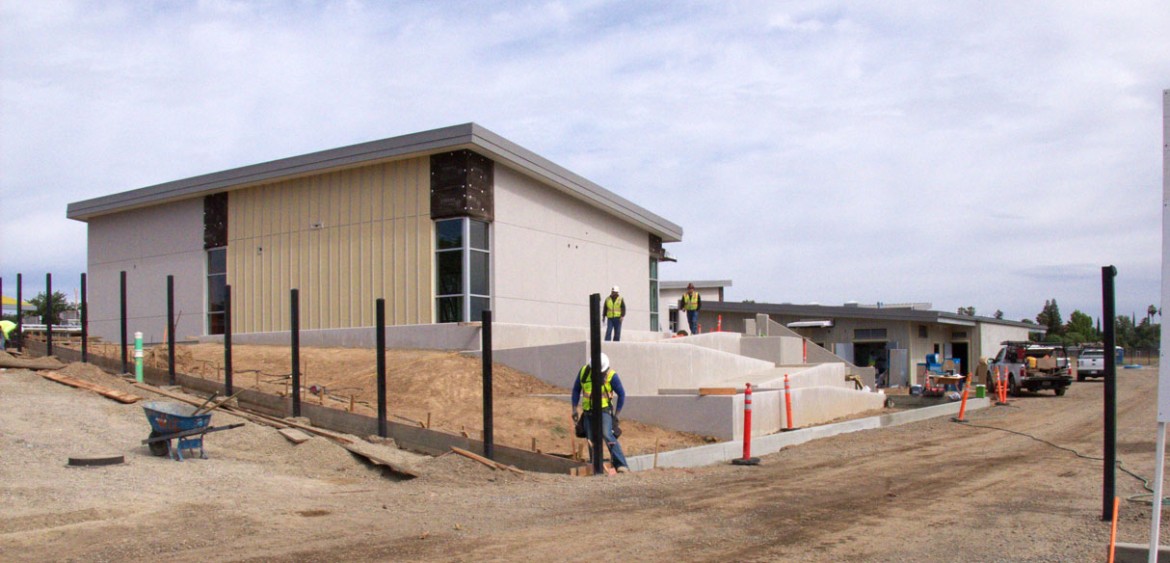 Approach
A full team buy-in was necessary from the moment the scope was added. Getting the entire management team onboard from the very beginning helped when it came to adjusting the project flow on the fly. Our project leaders and architect team, Lionakis, worked hand-in-hand to keep the project flow on track and keep things moving forward quickly and expeditiously.
Additionally, the majority of the project subcontractors and trade partners, most of whom had worked with the District previously, were pivotal in the project's success. While the design team was working on the fly, the subcontractors had to adjust their schedules and join forces to keep the flow going. This helped show how our process of pre-qualifying subcontractors comes into play when selecting the most qualified partners for a project.
The subcontractor and trade partners really had the can do attitude, which helped greatly in the field.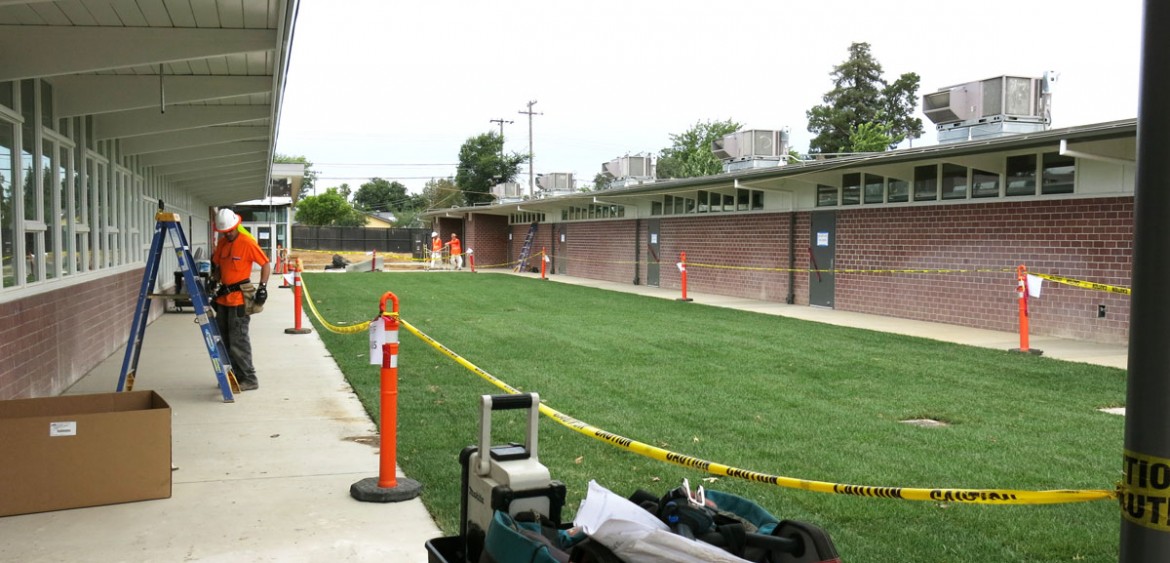 "You have to be diligent in understanding the scope and how to get it into project production without slowing down existing flows on the project. It's like a real life chess game. You have to think ahead to the next move so that you don't slow yourself or your team down." – Larry Cabodi, C/S Superintendent
Added Scope
Change All Transit Water Lines to ABS Plastic
Change Existing Clay Sewer Lines to ABS Plastic
Replace Existing Irrigation Main line.
Re-Roof 3 Buildings and Patch 4 Buildings
Demolish 19 Classrooms to Bare Studs and Install Furring for Added Low Voltage Raceways
New drywall, paint and ceilings throughout the 19 classrooms.
Refinish Existing Exposed Glue Lams
Repair and/or Replace All Existing Brick
Upgrades to Pre-Planned Landscaping
Cosmetic Upgrades to Existing Doors & openings
Main Electrical Service and Gas Service Upgrade.
Upgrades to Power and Low Voltage Throughout Site
Upgrades to Gutters and Down Spouts
Replacement of existing concrete walks.
New bicycle parking area.
Replaced Existing East parking lot.
And More…
"Trust in your team and your process. The project team was put together from the very beginning with a common goal to get the project done and done well. Although added scope can cause tension or stress, you have to rely on your team to work together to overcome the hurdles and come out on top." – Kate Baker, C/S Project Engineer