There was an elephant in the classroom and everyone could hear it. 
Lincoln Unified School District knew that there were significant issues with the dated design of their Mable Barron and Claudia Landeen Elementary Schools. Built in 1974 and 1982 respectively, each faced functionality and acoustical issues that hindered students' ability to learn effectively. Clark/Sullivan Construction, along with architecture partners Arch Nexus, accepted the challenge to redefine the learning environments at both campuses to help address these issues. 
 Project Manager Anna Kennedy has spent the last several months working through these issues and finding solutions with students' best interests at heart. One thing that stood out most to her was the classroom design at Mable Barron.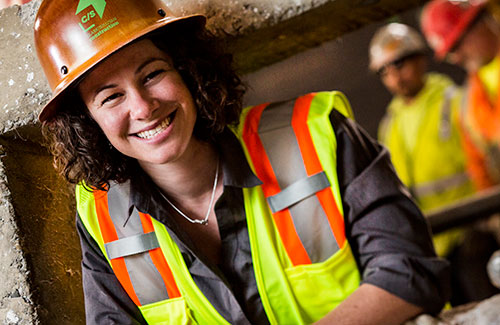 "Mable Barron had no full-height walls separating the classrooms from the corridor and to the library, which as you can imagine does NOT do good things for the acoustics of a K-8 school," said Kennedy. "An obvious step 1 to modernizing this building was addingfully-enclosed classrooms with proper sound insulation to ensure all students and teachers are able to have a focused work environment."
 Originally designed with flexibility in mind, the cubicle-style classroom design was no longer functional for the 21st century classrooms of today. Also an iconic design trend at the time, both campuses featured high vaulted ceilings with an acoustically treated finish, or a "popcorn" texture, as the school would call it. Besides it's dated look, it also createdother problems for the school administration.
 "While the ceilings were tested to ensure it was not hazardous material, over the years of dust accumulation mixed with odd physical appearance, the ceiling still caused many parents to voice their complaints to the school," recalls Kennedy. "This was scraped off from the ceilings of both buildings and smoothed-out for a clean finish."