Today Clark/Sullivan broke ground on Northstar Community Service District's new building, an 8,200-square-foot mountain style facility designed by Ward-Young Architecture & Planning. The district's new building makes space for additional administration and engineering staff to keep pace with growth in the Truckee area district.
Northstar Community Service District provides essential community services, including fire protection, fuels management, water, sewer collection, snow removal, road maintenance and more. The new facility will provide space for board meetings and other public functions.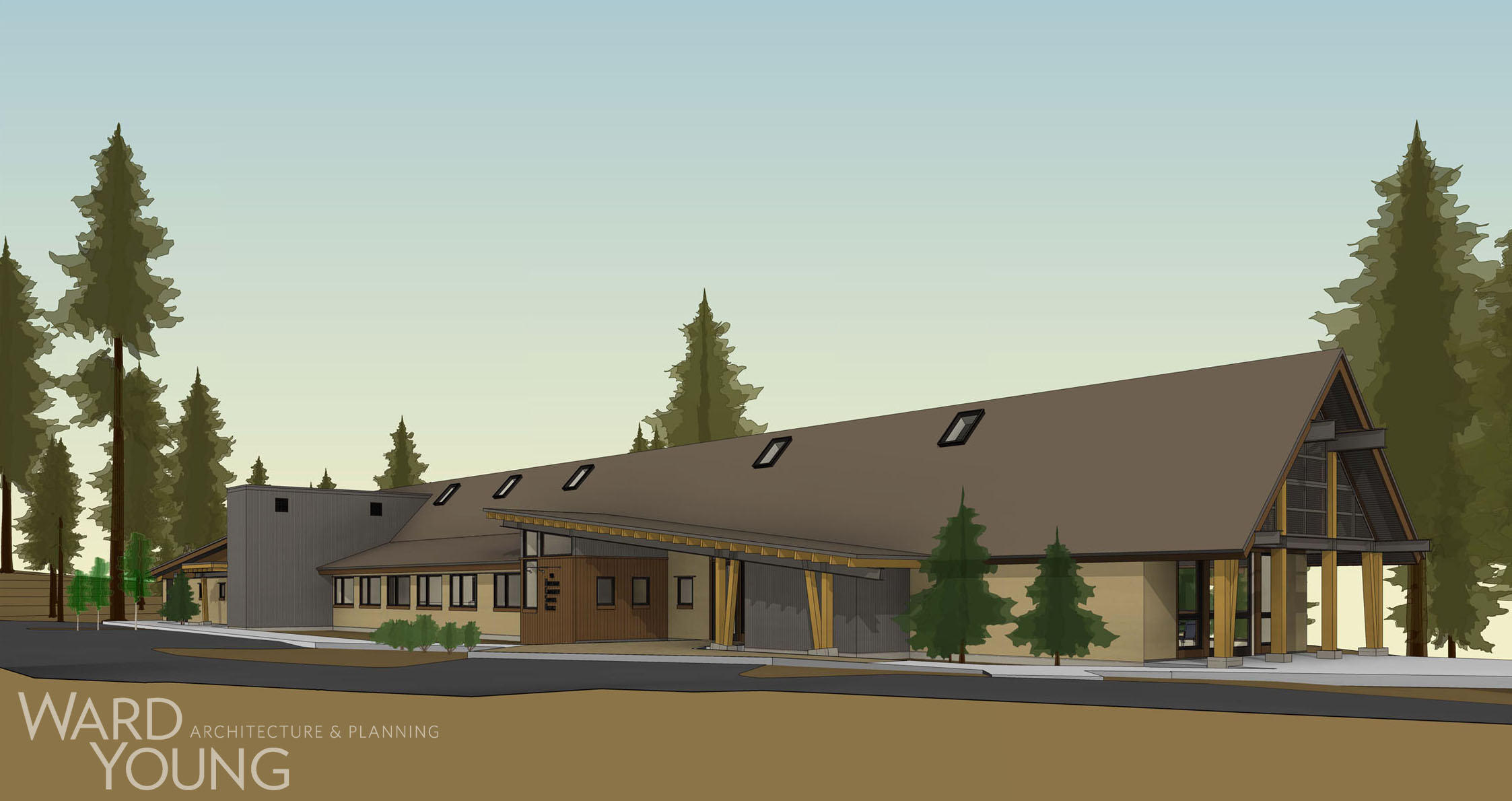 District Engineer Eric Martin describes the building as "environmentally friendly" with a geothermal heat exchange system, low voltage systems and high performing windows and insulation. The $3.8 million project is slated for completion in May 2016.