The San Juan Unified School District and Arden Middle School celebrated the opening a new $4.3 million multipurpose room with a ceremonial ribbon cutting. The event was attended by C/S, the district superintendent, facilities director, Vanir Construction Management, and Rainforth Grau Architects.
Arden's old multipurpose room was built decades ago and was intended to serve fewer than half of the nearly 1,000 students that now attend the school.
Funded by Measure J, a $350 million bond measure approved by voters in 2002, the multipurpose room is a much anticipated addition to the school and community for athletics, performing arts, lunch services and other events for the 950-student campus.
"We'll be able to have school rallies where we can have everybody involved. Right now we have to break people up into (groups) to do that," Arden Middle School Principal Jeff Banks said. "The stage will allow for performing arts classes that will reach a different audience. We will also be able to feed all students during one lunch period, which will open up more time for academic intervention courses."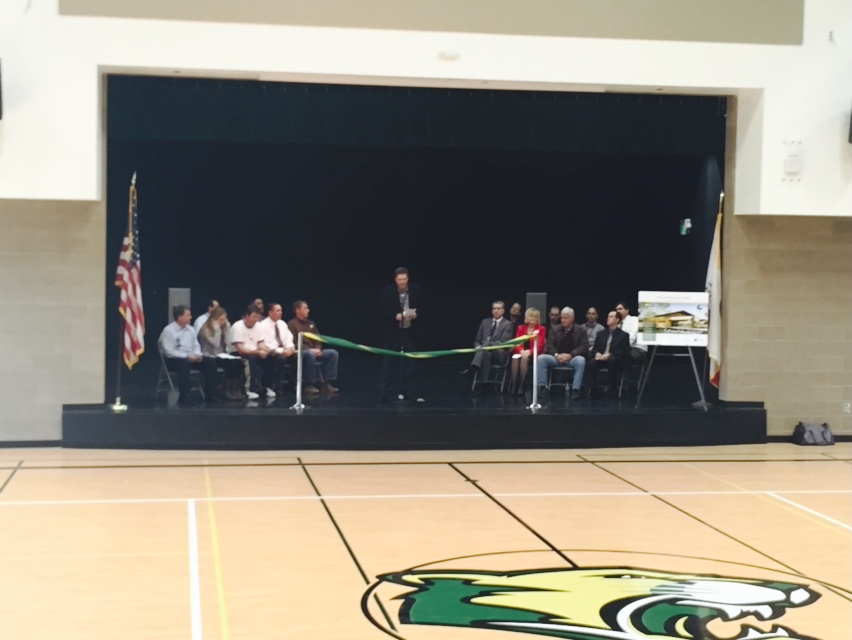 Features of the multipurpose room include:
A high school size basketball/volleyball court
Capacity of 1,000
A well equipped kitchen and cafeteria tables
A stage with lighting and a sound system
10 rows of bleacher seating
Six basketball hoops
Parking lot expansion off of Arden Way
 Banks said he anticipates members of the community, specifically youth recreational leagues and drama clubs, to request use of the facility often.
"It can be used for different sporting events, and can hopefully generate revenue for the district in terms of renting it out to the public," Banks said.