Tom Dolan is getting some much deserved credit for hiring local designers and contractors to build the new Dolan Lexus in Northern Nevada Business Weekly.
We are 70% complete on the 70,800-square-foot building, which is slated to open in August 2015. MBA Architects, our design-build partner, has set a new benchmark for Lexus dealerships.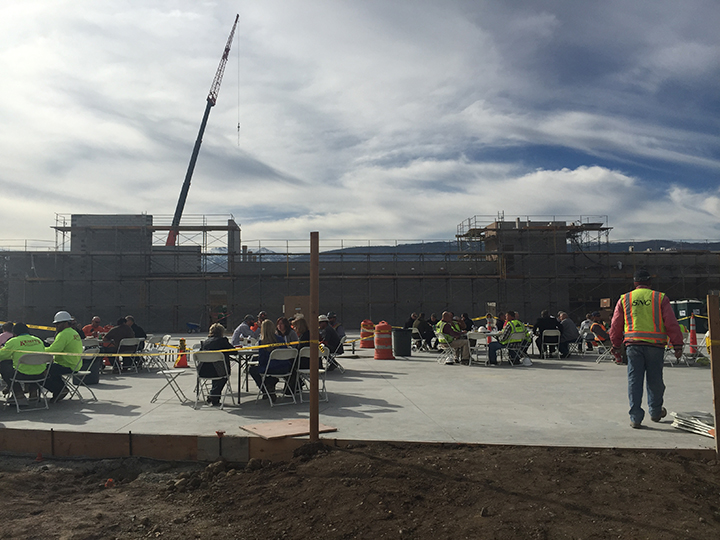 The pursuit to hire local resulted in these subcontractors and major suppliers: Alpine Roofing Co., Inc., Bonanno Concrete, Inc., B.T. Mancini (flooring), Contract Flooring, Fire Systems Plus, LLC, Gale Building Products, Holland Waterproofing, Kemper Masonry, LA Perks Plumbing & Heating, Martin Iron Works, Merit Electric, Northern Nevada Rebar, NVision Glass, Overhead Door Company, Otis Elevator, Paramount Iron & Handrail, Inc., Quilici Construction (demo and earth work), Quality Tile & Marble, RHP Mechanical, Savage & Son, Inc. (Mechanical), Stitser Drywall, Victory Wordworks, Anchor Door & Hardware, Basalite Concrete Products and Cemex.