In the construction industry, you strive to produce a product that not only pleases your client but also is something that you and your team can be proud of. Well, what if your client is a national luxury brand? This was just the case with our recent project, the Dolan Lexus Dealership.
We got the chance to ask Lexus' Market Representation Manager, Steve Burton, a few questions about what the new Reno luxury dealership means to the brand.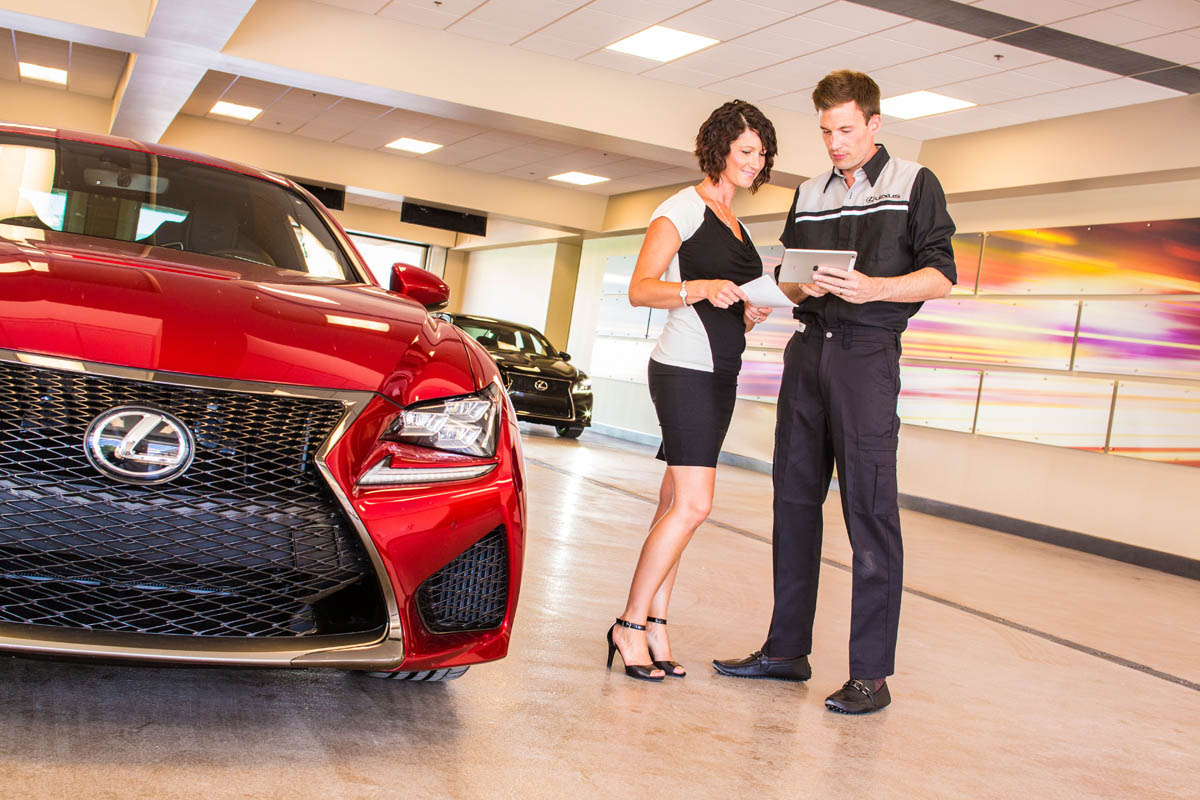 Does the Dolan Lexus Dealership set a new benchmark in any areas of excellence or capacity for Lexus Nationwide?
This new facility represents the Lexus brand's progression in design and innovation. The expression of our new design can be felt immediately upon entry providing a vehicle backdrop that is aspirational, dynamic and cutting edge. The overall design aesthetics of the facility, in particular, amenities, as represented by the veneer ceiling grid and interior finishes set a benchmark for future Lexus dealership design.
Does the finished product provide a unique experience, in your mind?
From a capacity perspective, the new Dolan Lexus facility exceeds our projected standards by 23,600 square feet. Also, the dealership offers 26 more service bays than required. Dolan Lexus is well positioned to satisfy future capacity requirements.
Did you perceive greater than usual enthusiasm from the stakeholder team, which would include owners, designers and builders?
Not only does this unique facility provide a luxury buying experience for Lexus customers; Dolan Lexus benefits the community as a whole. The 5,000 square foot demonstration showroom on their second floor will also be available for business functions, community gatherings and charity events. This feature is not typically offered within Lexus facilities.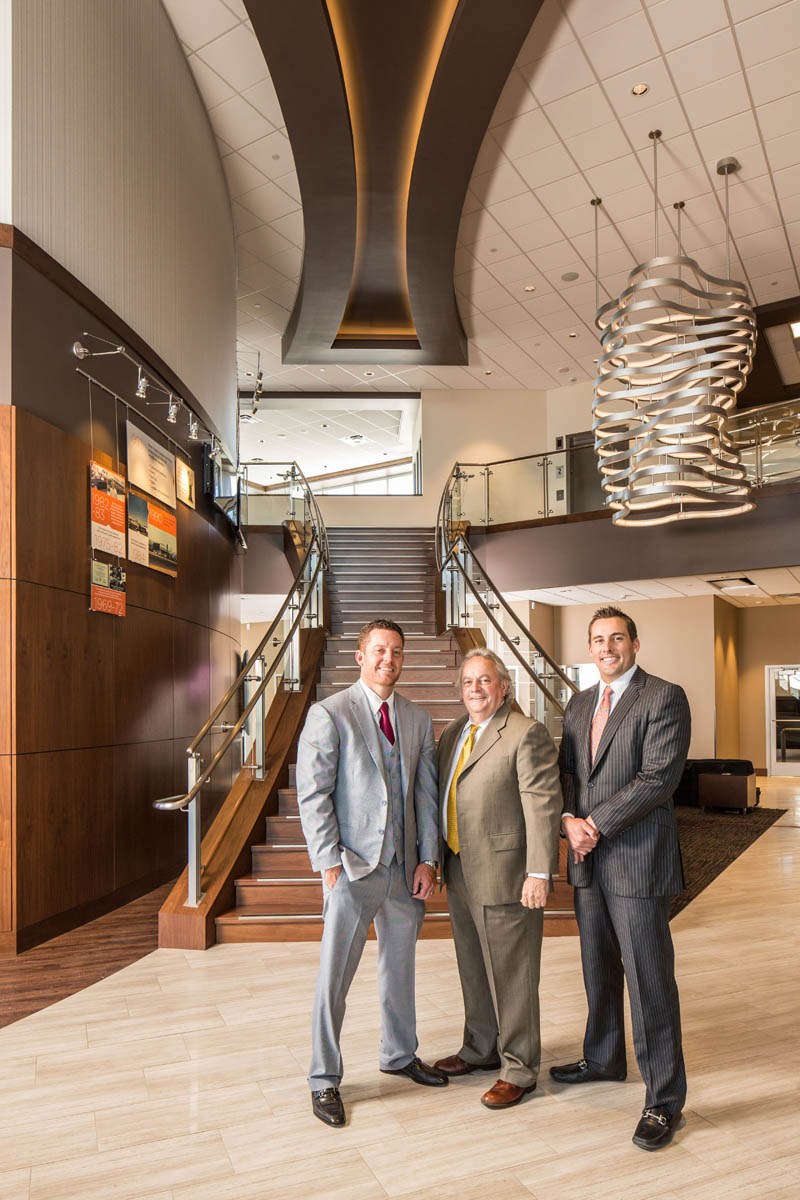 What do you think sets the dealership apart?
Several design elements set this new facility apart.
The demonstration showroom provides a sophisticated yet simplistic backdrop for vehicles and adds comfort to the sales process.
Their café feels like an upscale neighborhood coffee bar and not the typical dealership waiting area.
Design details such as the front entrance water feature represent a high-end quality bringing excitement and movement to this space.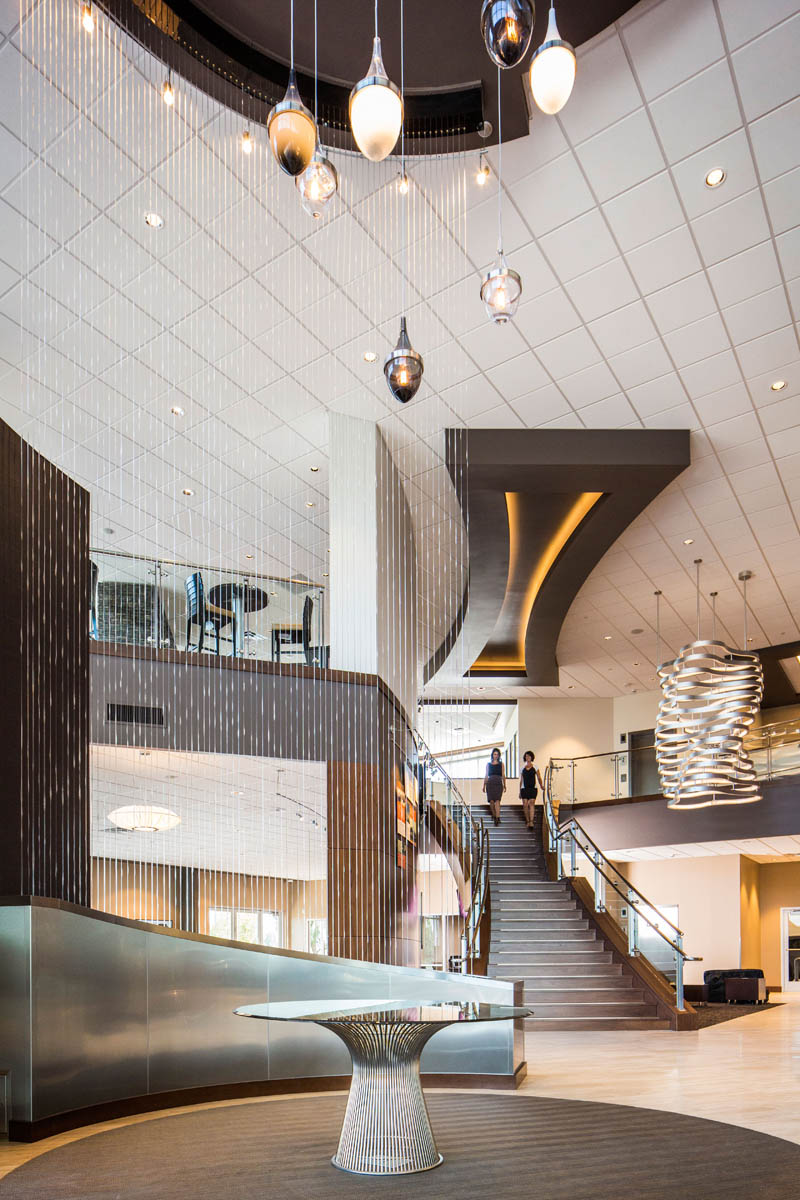 Complimentary cups of coffee are provided. Dolan Lexus' second floor terrace offers a relaxing moment with stunning mountain views.
High-end finishes offer a contemporary luxury experience without overstatement.
To learn more about the Dolan Lexus Dealership, click here