In the construction industry, or any industry for that matter, safety is a key component in a company's success and overall productivity. At Clark/Sullivan Construction, we put safety first in all aspects of what we do.
Project Manager and C/S Safety Committee Member Larry Cabodi shares why C/S approaches safety the way it does and some tips on keeping a jobsite safe.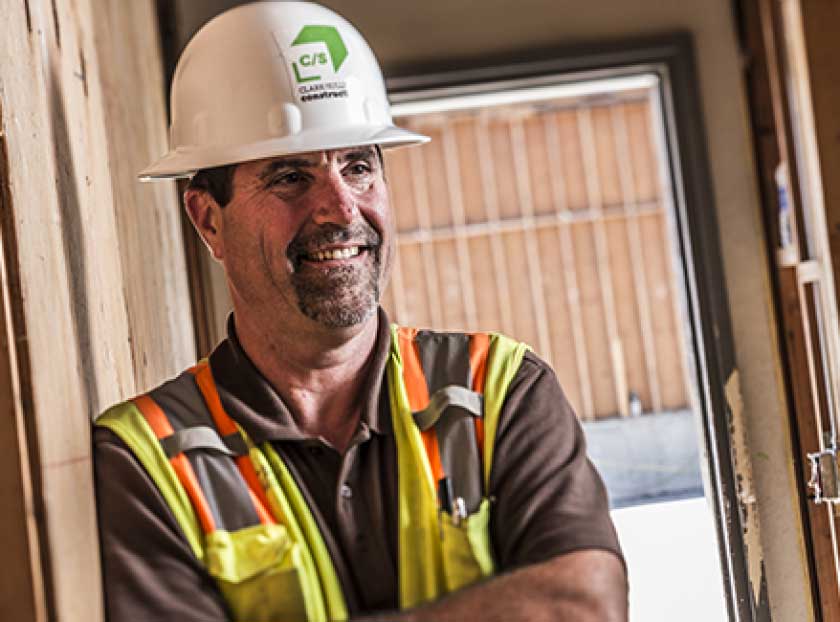 Safety 360
"We recently adopted a Safety 360 program where we emphasize safe practices in all elements of what we do," said Cabodi.
"Whether it's on a jobsite, in our marketing department or our administration department, we make sure that it always comes first. In theory, the safer we are in the field, the better our marketing department can promote us, and so on and so on. It's like the circle of life"
Our Philosophy
"We aren't just doing it because we have to or its what we are supposed to do," said Cabodi when asked why C/S approaches safety the way it does. "We are implementing from top to bottom to make sure that all aspects of what we do are safe for our workers and other stakeholders. "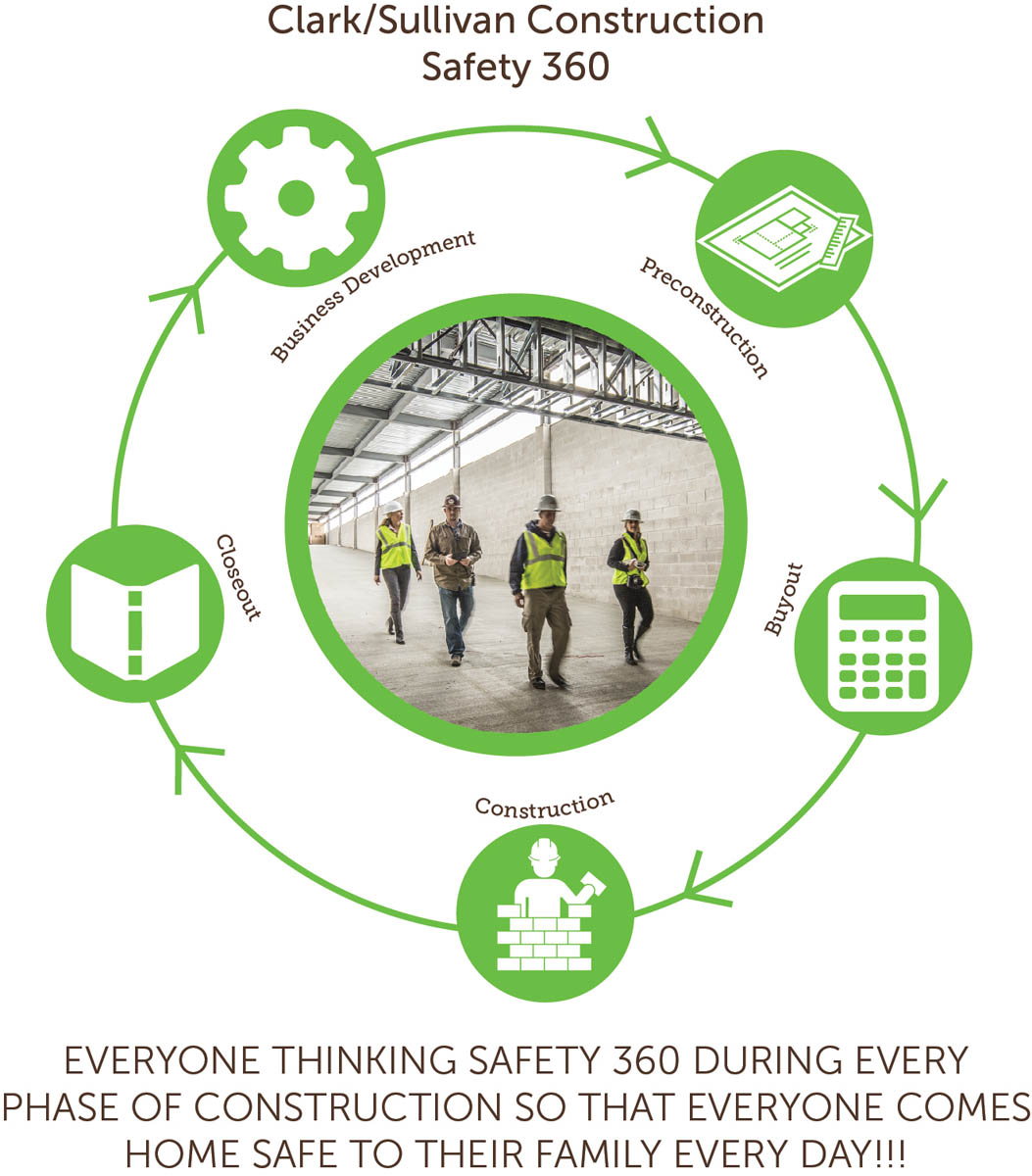 Safety Promotion Tips
Safety is not always the most engaging topic to keep people involved in. And in many cases, it becomes something that is just assumed rather than proactively approaching. Cabodi provided the following tips to keep safety top-of-mind.
Orientations: Safety orientation is key! Subcontractors and employees all need to be informed and comfortable from the get-go. They need to know what is important to us with regards to keeping a jobsite safe. That way, everyone feels ready to move forward in a safe and productive way.
Motivation: Motivating workers to be safe isn't always easy. At C/S, we provide incentives to workers who exhibit safe habits. Anything from a t-shirt with our Safety 360 messaging on it, to something as simple as a hard hat sticker can help enforce our messaging and keep people engaged with our mission.
Consistency: We conduct weekly meetings where the entire crew gets together to assess the job's needs and best practices for addressing the needs in a safe fashion. This keeps everyone on the same page and helps us put our best foot forward day-in and day-out.
To learn more about our Safety 360 program, visit http://clarksullivan.com/new-safety-program-is-right-thing-to-do/.