If you asked me what I wanted to be in high school, I would've told you I wanted to be a police officer on the SWAT team, or an undercover agent like Jennifer Garner on Alias. A career in construction was NOT on my radar. Construction just fell in my lap.
Recently retired from the military, my husband and I were both living in Reno in search of the next step in our careers. Having spent the last several years in the service, I didn't have any idea where I wanted to work, so I decided to pursue a temp job to try-out something new. It just so happens that I landed a front desk/accounting position for a local general contractor, Clark/Sullivan Construction. 
After a little over a year, I was presented with an opportunity to transfer to Clark/Sullivan's Sacramento office as a Certified Payroll Specialist. Excited for more responsibility and nervous about moving to a new city, I had a feeling that this was the right step for me, so I jumped at the opportunity.
The first day in the Sacramento office landed me in a cubicle next to Ted Foor (Project Engineer at the time). We hit it off right away as I learned about his love of construction and what his day-to-day work looked like. After listening to and watching Ted work, I grew more and more interested in the industry and knew it was time for me to take the next step in my career in construction. So, when a Project Coordinator position became available, I jumped on it!
At this point, I started actively learning as much as I could from everyone around me. It just so happens that Ted had also been recently promoted to Project Manager around that time, so luck would have it that my first project was with him on the Mesa Verde Gymnasium project. I knew that everything and everyone I worked with had knowledge to offer me, so I soaked everything up like a sponge. I attended meetings, helped with pay apps and learned how all of the pieces and parts worked together to build a building. I was HOOKED!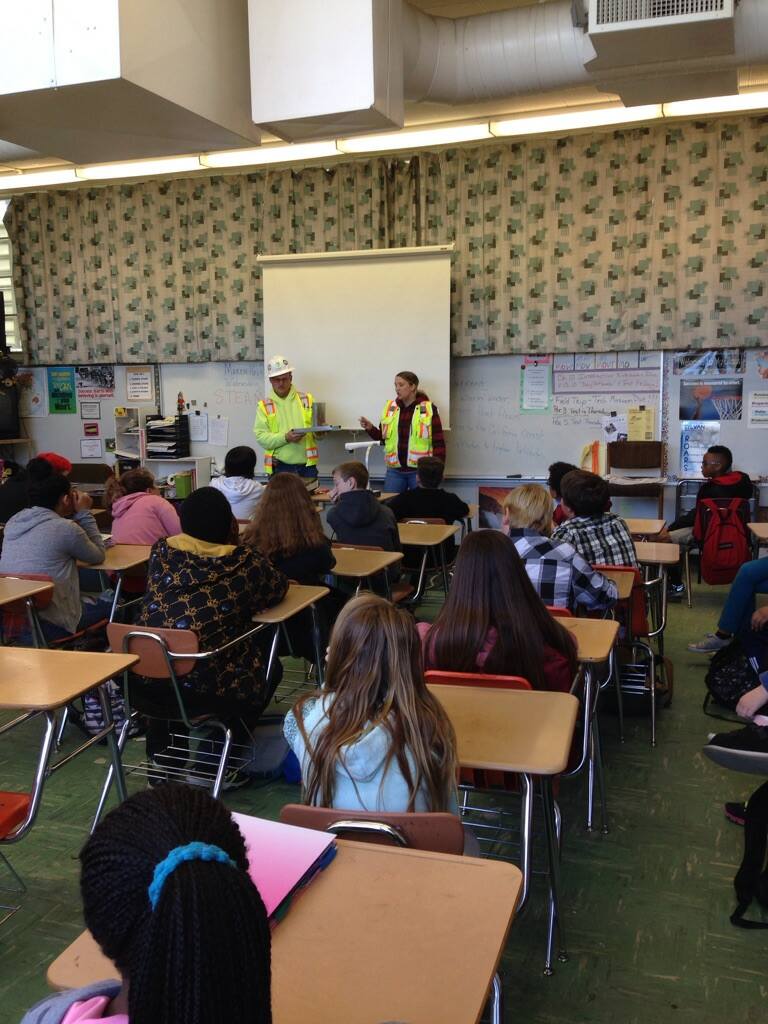 My next project was at San Juan High School where we were renovating the school's performing arts theater. I was working with Sean Burnie (Project Manager at the time) and he taught me to always ask questions. Being early in my career, I was afraid to ask "stupid questions," but Sean gave me the confidence to ask any and all questions I had without the worry of judgement. In doing so, I learned about the intricacies of what it takes to work with others in the industry and how everything comes together.   
After several successful projects as a Project Coordinator, I knew that my next step would be to become a Project Engineer. To do this, I needed to ask Ted if he thought I was ready and if he was willing to help me grow in my career. I was so nervous, and could think of a hundred reasons he would say no. Sometimes I think he believed in me more than I did. To my surprise, he said YES, and off I went to a summer at Carriage Elementary School, spending time at the site every day, learning how to review submittals and change orders, and learning even more about construction. I had a blast being out in the action that summer, I will never forget it and all the relationships that were built and how much I learned.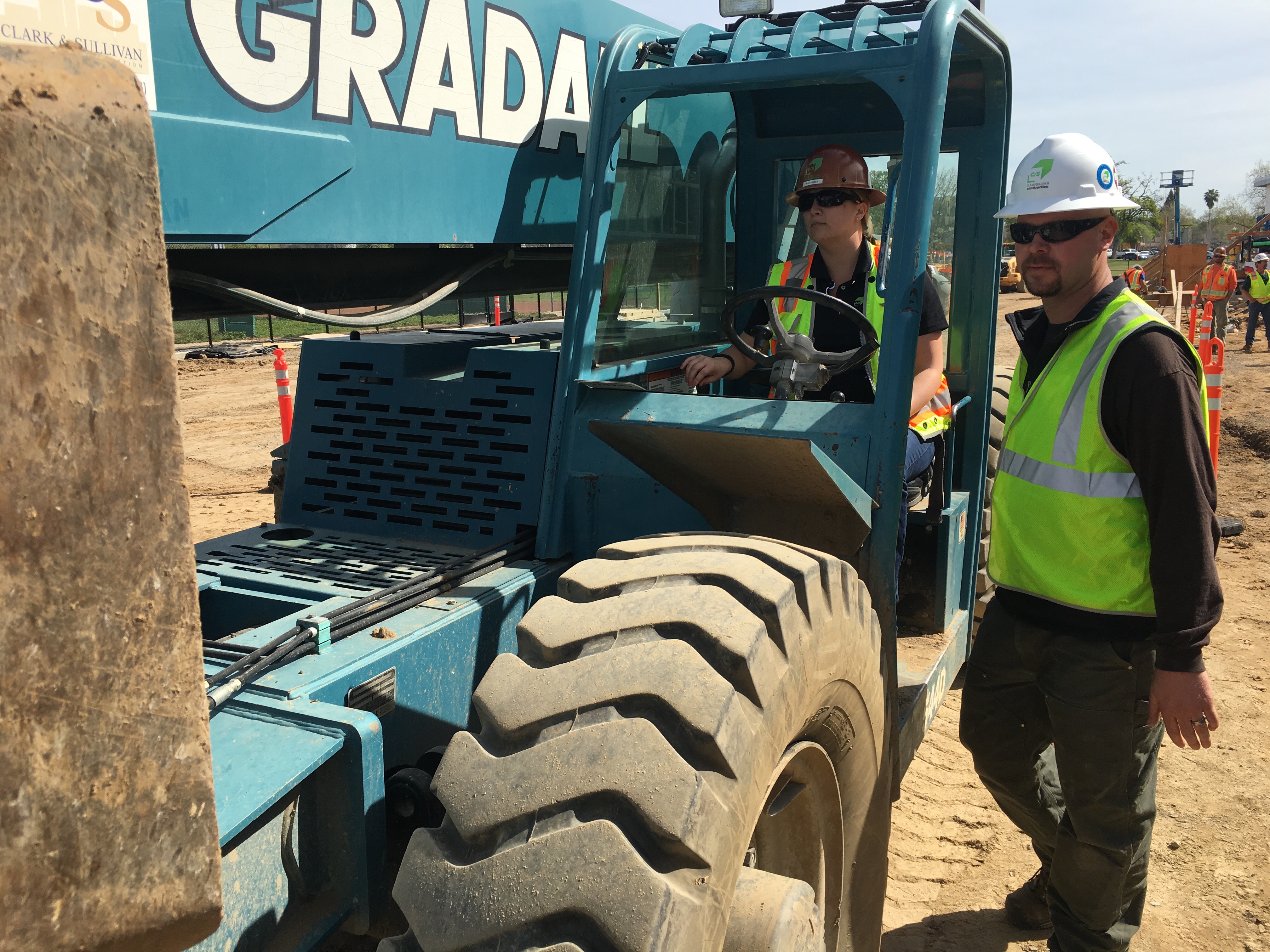 The largest, most challenging and most rewarding project I worked on as a Project Engineer was the Sylvan Middle School Conversion. It was one of the craziest, hardest, most amazing years of my career. The learning curve on that job was steep, but also showed me what my strengths were. I learned that I was really good with people, ranging from my office, subs, architects, inspectors, teachers, and the Owner. The Project Superintendent, Larry Cabodi, taught me the "3 Legs of the Stool" to a successful project: Safety, Quality and Production. He taught me to get "ugly" early – to get the issues on the table and deal with them as a team so the project could move on. That year, I learned more than I ever thought possible, and I would not be a PM today without all of those experiences and Larry as my mentor.
After the Sylvan Middle School Conversion project was over, I knew will 100% certainty that I was right where I was supposed to be. The next natural step in my career was to become a Project Manager, so I knew that I would have to, again, talk to Ted (now President) about how I could get there. He told me that it would happen just like it did for him – an opportunity would present itself and I would have a choice to make. I will always remember the day he called me and asked if I wanted to take over as a Project Manager on a project. I was both terrified and excited, but ready to put into action all of the things I had learned over the years and continue to grow in the field.
The construction industry may have found me, but I found myself in construction. The mentors, partnerships and knowledge I have gained in my time with Clark/Sullivan has been invaluable both personally and professionally. From front desk to the front-and-center face of the company for projects across the region, I couldn't have done it without a combination of the faith that others had in me and the faith I had in myself. I look forward to continuing to grow and learn and to see what the future holds!